Tong Schraa-Liu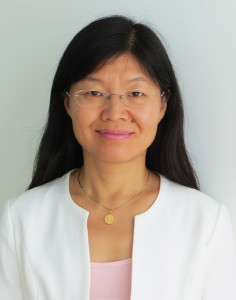 Professional Experience
Tong is Founder and CEO of the Firm, a passionate worker and adventurer on the path of evolutionary transformation on personal, organizational, systemic and societal levels. She has 20 years of experience in Catalyzing business growth and Organizational evolution, Developing trans-cultural and transformational leaders for shaping positive future, Integrating cross-border mergers and acquisitions. She has worked in the role of Entrepreneur, Executive, Consultant, Coach and Educator, with a variety of organizations in private and public sectors as well as NGOs and multilateral agencies in Europe, Asia, Africa, Latin America and North America. For a list of Tong's selected clients see Clients section of this website.
The key driver of Tong's work is to unleash individual and collective creative potential to fulfil the purpose of individuals, organizations and whole systems, and to foster a higher level of mutual growth and mastery by all parties involved, during their (cross-cultural and cross-sectoral) collaborations. Her work and practices are informed by both Asian ancient wisdom and Western modern business practices.
Prior to founding Tong Schraa-Liu & Partners, Tong was the Managing Partner of Trompenaars Hampden Turner (THT) – a global consulting group in Culture and International Business, where she worked for 9 years. Prior to that, she run her own consultancy firm, advising clients on cross-cultural management, globalization, strategic alliances and Mergers & Acquisitions in Europe and in China, Japan, South Korea and Taiwan, as well as inter-governmental collaboration among these countries.
She is a co-author of the book "Responsible Global Leadership" – the first comprehensive study on global responsible leadership, published by Routledge in 2006.
Teaching activities
Tong teaches and taught at Duke Corporate Education/ London School of Economics; UK National School of Government; United Nations Systems Staff College; European Institute for Public Administration; Centre for International Studies and Diplomacy of School of Oriental and African Studies (SOAS), London University; Executive MBA programs at University of Amsterdam, Rotterdam School of Management, and Nyenrode University; and taught lecturers and teachers at Singapore Temasek Polytechnic.
In addition to her regular consulting and teaching work, Tong is active in the field of corporate & societal sustainable development and international peace.
Background
Tong studied law in China; Business Economics, MBA, Philosophy in the Netherlands; and Consciousness Studies in India. Born and raised in China, she resides in Amsterdam. She speaks and works in English, Chinese, and Dutch.